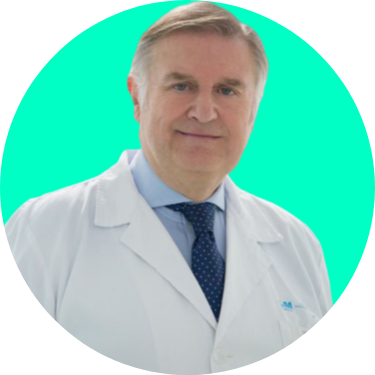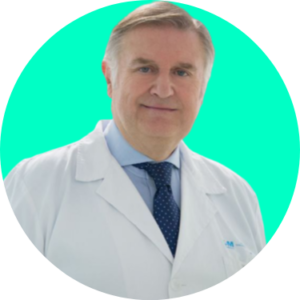 Dr. Luis Madero
Oncology, Pediatrics Unit
One of the best oncologists in Spain, he directs different foundations for the fight against childhood cancer. He is the President of the Children's Onco-haematology Foundation.
Professor, oncologist, haematologist is a specialist in Childhood Haemato-Oncology being the Head of Service in Quirónsalud.
He has more than 11 international awards thanks to his scientific work and research. Author of more than 12 books on paediatric Onco-haematology, he has participated in more than 200 conferences in Europe and America.
President of the Children's Onco-
haematology Foundation
Head of the Children's Haemato-Oncology Service
Quirónsalud Hospital Madrid
Head of Oncology Haematopoietic
Transplant service
Niño Jesús Hospital, Madrid
Head of Oncology and Haematopoietic Transplant service
Niño Jesús Hospital, Madrid
President
Foundation of the Spanish Association of Paediatrics
President
Children's Oncohematology Foundation
Main Sponsor
Leukemia and Lymphoma Foundation
Professor of Paediatrics
Universidad Autónoma Madrid
Doctorate of Medicine
Complutense University Madrid. Cum Laude rating
Specialist in paediatrics
Universidad Complutense Madrid
Bachelor of Medicine and Surgery
Complutense University Madrid. Awarded Outstanding
Dr. Luis Madero, Knowledge and
specializatio
Awards and Accreditations
225 conferences and presentations
14 books published , 75 chapters published